Just A Cloud Away
Just a Cloud Away, Inc.provides memory gardens, crafts and healing scrapbook kits for pregnancy loss to cradle your pain.
---
A Small Victory
A site providing 'Loss Kits' to aid in creating lifelong memories for those who experience miscarriage, stillbirth and the death of a child in the first few months of life.
---
Children of the Dome
A memorial tribute site.
---
Gourmet Goodies NY
Specializing in Gourmet Hand-Dipped Chocolate Covered Caramel Apples, Chocolate Pretzels, Graham Crackers, Marshmallow, Oreo & Crispy Treats.
---
The Angel Teddy Bear Foundation
Our purpose is to deliver teddy bears to hospitals that are in turn given to parents of stillborn children, miscarriages and neonatal loss.
---
Apple of My Eye
Apple of My Eye prides itself on creating deliciously decadent desserts.
---
The Long Island Press
Informing, entertaining and educating the opinion leaders of Long Island
---
Grieve Out Loud
Grieve Out Loud was started in January 2010 by a group of parents who understand the pain of losing a baby and are passionate about helping others in their own grieving process.
---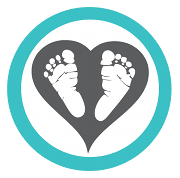 Faces of Loss, Faces of Hope
It is also my hope that Faces of Loss, Faces of Hope brings awareness to the issue of pregnancy/infant loss. I hope that by telling the world we are not afraid to show our faces and tell our stories, barriers will be broken down. Taboos will be broken, and lines of communication will be opened.
---
Fertility Plus
Description: FertilityPlus is a patient information web site containing several FAQs on fertility issues, as well as including patient experiences with various tests and procedures. An effort has been made to present questions and answers to most patient questions. Rounding out the site are multiple resourse lists.
---